Jeddah. Saudi Arabia: "It could never have happened two years ago," was the constant refrain of the Red Sea Film Festival, which was held this month in Jeddah, Saudi Arabia. It was certainly true. A 35-year cinema ban was only lifted in 2018. Earlier this year, the kingdom hosted its first music festival. The festival nights involved enthusiastic DJs, dancing, and a respectable yet unassuming mix of the sexes. The festival's slogan was "Waves of change," a theme echoed in conversations with young Saudis. "We have so much catching up to do," is another phrase that brings instant consensus.
The festival was a big deal. It takes over the center of the city, with two new multiplexes in ephemeral buildings and a spectacular auditorium for gala screenings on the outskirts of the old town, 138 feature films and 1,500 guests, including the international press, from all over the world. This was in the face of opposition from human rights organizations and opponents of the regime, who described the festival – and the Formula 1 Grand Prix which took place in Jeddah just a day earlier – as attempts to whitewash the Kingdom's human rights record.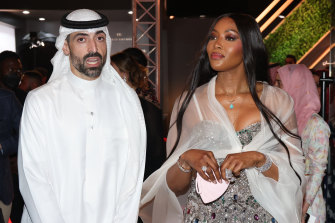 "International films serve as a cover for a grim scenario of detentions, beheadings and murder by a regime that desperately seeks to break through its isolation," said Madawi Al-Rasheed, professor at the London School of Economics and leading government critic saudi, say to Observer. When the festival was announced, Oscar nominated director Sami Khan urged his colleagues to stay away, but there were several internationally renowned faces on the red carpet: Catherine Deneuve, Clive Owen, Hilary Swank and Anthony Mackie. , which is currently running a blockbuster. in the Kingdom's new film studios.
The studios are part of Neom, a new city-state in the north of the country that is touted as a new global hub for industrial innovation in manufacturing, transportation, media and healthcare. Around 2,000 people currently live there, with two million expected by 2030 in an area the size of Belgium, most of which will be kept in their natural state.
"We will be a semi-autonomous state within the Kingdom, with our own government, our laws and our regulatory framework," said Wayne Laub, an Australian who has worked for most of the major film studios and is now managing director of media, entertainment, culture and fashion industries for Neom. "Where this resonates with residents and potential industries is that nowhere else can industries test their new technologies on a large scale in a real environment… We will be the first cognitive city in the world because of this ability to connect, which is something the existing environments have struggled to do.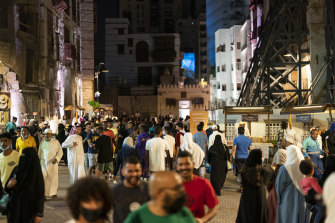 Neom is one of the more surprising initiatives, directly sponsored by the de facto Crown Prince Mohamed bin Salman, aimed at diverting the Saudi economy from oil. The neighboring state of the United Arab Emirates has succeeded in making Dubai a destination for tourists and foreign residents alike in search of sun, sand, shopping and dazzling opulence. Saudi Arabia has a blanket alcohol ban – although there are rumors that this rule will be changed soon, at least for visitors – and no beach culture. Even hotel pools excluded women until very recently; While the rules for female dress are visibly evolving, most Saudi women are still fully veiled in public, and the official advice to tourists is to cover anything under the chin.