Western governments are struggling to rise to the challenge of reducing Russia's oil export revenues, as the impact of their boycotts is offset by higher prices and purchases elsewhere. By establishing a cartel of buyers to impose a price cap on Russian crude, the West could achieve its goal with the support of oil importers around the world.
STOCKHOLM — Western sanctions against Russia for its aggression against Ukraine are getting tougher. The main outstanding concern is how to reduce Russia's oil revenues, which could now account for more than half of its export earnings. The best method is an oil price cap, which is already being implemented – but not by Western countries.
The initial idea was that the West would stop importing Russian oil. But since Russia accounts for about 11% of global oil production, Western attempts to reduce oil imports from Russia have led to sharp price increases on the world market, allowing Russia to get more from its exports. of oil, while delivering lower volumes.
Some countries, including India, China and Turkey, have increased their oil imports from Russia. But they didn't necessarily help Russia much, because they bought that oil at a huge discount. At the start of 2022, Russian Urals crude was being sold at a slight discount of $1-2 per barrel to the European standard Brent. Since April, however, that discount has hovered between $31 and $36 a barrel. On August 3, the price of Ural crude oil was $76 per barrel.
So even though they refused to participate in Western sanctions against Russia, India, China, Turkey and others succeeded in imposing a de facto market-based cap on Russian oil prices, as well as a global coalition to maintain this ceiling. Rather than criticizing countries that buy oil from Russia, the West should thank them.
And yet the current price of oil on the world market, at $100 a barrel, is still too high, having risen by $24 a barrel since January due to the Russian war, Western sanctions and fears that Russia stop exporting oil.
Western sanctions against the Russian oil industry are of two kinds. In July 2014, the West introduced substantial sanctions against the export of oil technology to Russia. These sanctions have focused on deep sea drilling, Arctic drilling and shale oil. This year, sanctions on oil technologies were extended, forcing the three major Western oil service companies – Halliburton, Schlumberger and Baker Hughes – to leave Russia. These sanctions make sense: they do not cause sharp production cuts, but they limit Russia's ability to maintain oil production in the medium term.
Subscribe to Project Syndicate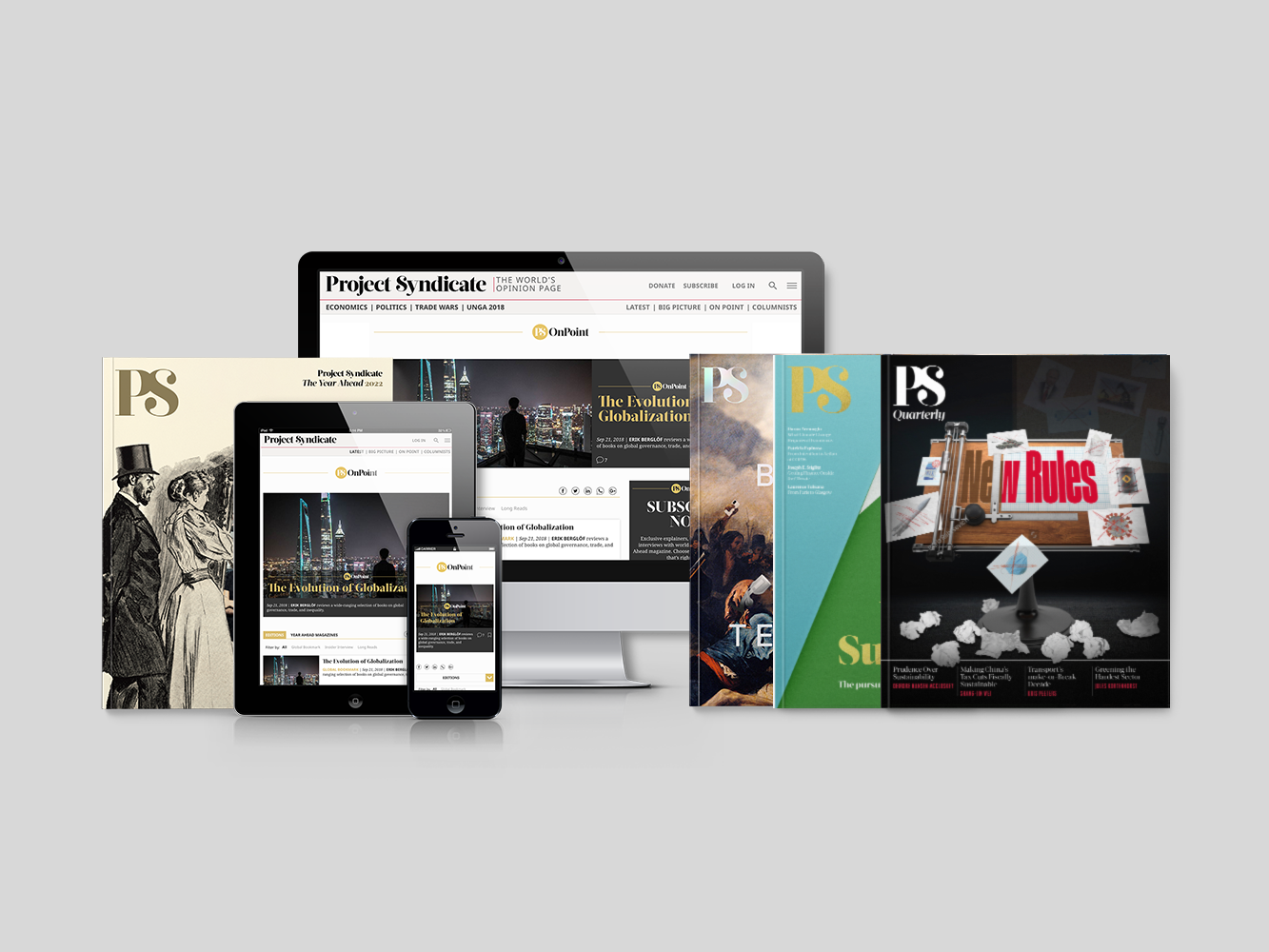 Subscribe to Project Syndicate
Enjoy unlimited access to the ideas and opinions of the world's leading thinkers, including long reads, book reviews, thematic collections, abridged analysis and predictions, and exclusive interviews; each new issue of Quarterly PS magazine (print and digital); the entire PS archive; and more. Subscribe now to PS Prime.
The second category of Western sanctions aims to reduce Russian oil exports, both crude and petroleum products. Along with the sanctions against Russia's gas exports, they have been the most controversial, as they have driven up the price of oil, which hurts the West and all other oil importers, while benefiting exporters of petroleum.
The West imposed sanctions on exports from small oil producers, including Venezuela and Iran, without any major disruption to the global oil market. But these sanctions certainly drove up the price of oil, which was not in the interest of the West or other oil importers. Trying to impose such sanctions on Russia seems reckless at best, and perhaps counterproductive. Many poor oil-importing countries, which tend to blame the West rather than Russia for high prices, would suffer.
Economists generally argue that unwanted imports should be controlled by tariffs. Import tariffs lower the price of imported goods (as desired with Russian oil), reduce consumption (which in this case would be good for the climate) and represent a standard procedure (all countries have anti-dumping laws allowing the prompt imposition of tariffs). But they also drive up inflation, and in particular oil prices, risking a backlash from voters. For these reasons, import duties on Russian oil are widely seen as unacceptable at this time.
This is why US Treasury Secretary Janet Yellen preaches the virtues of capping Russian oil and gas prices. She is right, but many things can make this policy more effective. In particular, rather than telling non-Western countries not to import Russian oil, the West should ask them to maintain their price discounts.
The West has no interest in restricting Russia's oil production in the short term, as this will only increase Russia's oil export revenue. Instead, the West should make it clear, as it did in 2014, that its goal is to keep world oil prices low – a message that will be warmly welcomed in the oil-importing South. And the West need not worry about Russia stopping exporting oil, because it does not have the means to do so.
Natural gas is an entirely different matter. Russia can afford to stop exporting its gas now. Even in 2011-2013, when prices were high, natural gas only accounted for 14% of Russia's export revenue. More than four-fifths of Russian gas is exported to Europe, which has lost all confidence in Russia as a reliable supplier and wants to stop these imports as soon as possible.
The West can and should cap the price of Russian oil exports, and it can do so by praising the discounts obtained by many non-Western countries. To maintain the cap, they would also have to clarify that they will not block Russian oil exports.