India's gas utility GAIL is seeking a one million tonnes per annum (tpy) liquefied natural gas (LNG) import deal for ten years from 2023 to help meet the country's growing demand for cleaner fuels amid rising energy consumption, company chairman Manoj Jain said earlier this week.
"The primary consideration for purchasing LNG will be competitive pricing from anywhere, including Russia," Jain said at a press briefing coinciding with the company's latest quarterly earnings announcement. He added that GAIL was not ruling out buying additional LNG from Russia's Gazprom, even as the West sought to phase out imports of Russian gas due to Moscow's invasion of Ukraine, media reported. local.
"Additionally, as demand increases in the country, we are diverting LNG from our international portfolio to the Indian market. So we need gas even for this international portfolio," Jain added.
GAIL said it currently has a forward LNG import agreement with the Singapore-based trading arm of Gazprom, where it imports 2.5 million t/y.
Gail imported 2 million tonnes of LNG from Gazprom in 2021 and plans to import 2.5 million tonnes for 2022 and 2.85 million tonnes in 2023, the company said. GAIL added that India's target to increase the share of gas in its overall energy mix to 15% by 2030, from 6.7% currently, could be delayed by one to two years due to the Russian-Ukrainian war.
Indian liquefied natural gas (LNG) importers are already buying additional volumes from Russia at a discount as most other spot buyers are avoiding the fuel.
Meanwhile, India's state-backed Oil & Natural Gas Corporation (ONGC) plans to place more bids for Russian energy assets that Western majors, such as Shell, BP and ExxonMobil, are looking to sell. after the Russian invasion of Ukraine.
recommended for you

China will profit from Russia's energy dilemma, EU says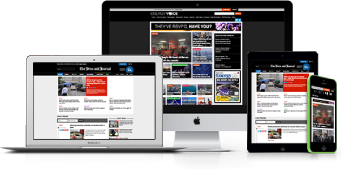 Join the global energy conversation
Unlimited internet access from only £12.50 per month
Subscribe